Whatever your Custom Framing needs are, we have it all!
At Picture This of Westport we are custom framing wizards. Our 30 years of experience and network of resources are here to help you preserve your memories and treasures, solve your decor challenges, and bring warmth and interest into your home.
Personal & Expert Picture Framing Design
30 years business in Westport

We have a wide range of price points to fit your budget

PPFA Certified Framers

All work done on premises
We are the best, forget the rest!
Tom Kretsch - "Touching Maine"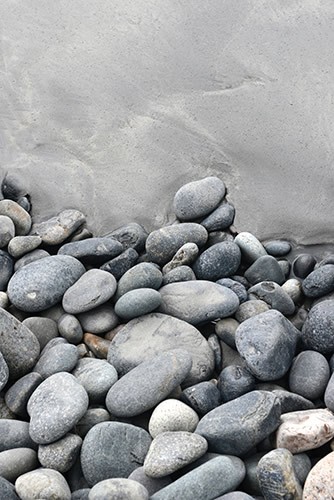 As a photographer I have traveled to places both near and far in search of "Peaceful Places, those special spots where I have been able to capture visual images that evoke a soothing and calming moment. Sometimes one finds that in a colorful building, a quiet beach, nature's own unique designs, along the water's edge, on an old front porch, in a back alley or just around the corner if you take the time to look.
As an artist I try to use the element of light, texture, form and color to capture the kind of moments that can lend a peaceful and serene aura to the home, office and corporate surroundings. Through my travels I have created a wide array of images from some magical places like Tuscany, Spain, Mexico, Maine, Newfoundland, Cape Cod, Alaska, The Madeline Islands and where I live in Westport, CT.
Mostly self taught, I have been inspired by the work of the Wyeth family of painters, Edward Hopper and courses I have taken at the Maine School of Photography and Photo Graphic Workshop in New Canaan, CT.
www.peacefulplacesphoto.com
For a convenient time to design a unique display or collection. Please call
203 227 6861
10-5:30 Tuesday-Friday 10-5 Saturday Closed Sunday & Monday
EASY AND UNIQUE FRAME OPTIONS
A style & design for everyone, every thing & every space
Serving the Greater Fairfield County Area
772 Post Road East, Westport, CT
Bethel, Bridgeport, Brookfield, Danbury, Darien, Easton, Fairfield, Greenwich, Monroe, New Canaan, New Fairfield, Newtown, Norwalk, Redding, Ridgefield, Shelton, Sherman, Stamford, Stratford, Trumbull, Weston, Westport, Wilton, and beyond.
Custom and unique PICTURE FRAMING is our specialty
Cleaning, restoration, and repair to canvas, paper and other mediums
A unique and varied selection to choose from
Corporate installation / Fine art quality printing / Appraisals
"Excellent place for art and a cool place to find a unique frame for that special work of art."

"Great place, great owner! High-quality framing and there are always interesting exhibits to view."

"Picture This of Westport has been my go to place for a long time. So happy I have preserved my family memories with custom framing designed just for me."

"Excellent framing. We have had many gallery pieces framed with Nylen/Picture This and have been so pleased with the quality of service and framing. Pieces we have framed with them have been shipped internationally to them, uncrated, and handled meticulously. Definitely recommend Wendy and her team."
Let us find the best solution for your framing and preservation needs.