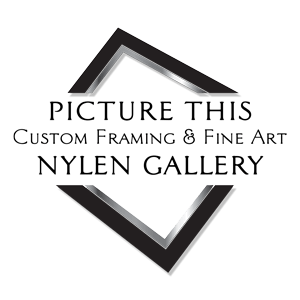 Whatever your Custom Framing needs are, we have it all!
We will be closed for vacation: October 24 through 31, 2022
Tom Kretsch's "Chasing the Light"
Opening reception: Thursday, November 10, 5:30 - 7:30
Tom Kretsch
Art Photographer 
"I am forever chasing light. Light turns the ordinary into the magical." These powerful words by the famous Australian photographer, Trente Parke, have been a big part of my journey as a photographer and the basis of this small exhibition.
A skilled painter uses light through the careful selection of a color palette, mixing the right tones and blending them together for the intended purpose. A photographer working outdoors is at the mercy of the light that is given. If it is not readily available, the resulting image will not have that "magical" quality.
Of equal importance in the creative process is the visualization of an idea. Sometimes the combination of visualization and desired light occur on cue. But skilled and dedicated photographers, upon envisioning an idea, must wait for that decisive moment when the light is magical. Artists like Ansel Adams had been known to plan shots and then wait for long periods of time for just the perfect wisps of light, setting their clocks for that magical moment. Light, too, is very fleeting, changing in minutes and seconds, with the instant for perfection disappearing into the atmosphere very quickly.
There are many kinds of light that make the ordinary spectacular. Early morning's soft glow when the angle of the sun is low creates a warm and pleasing mood to the subject matter. Light at the end of the day produces a similar gratifying effect that tempers the contrast and can create an almost painterly feel to a photograph. Gray and overcast days warm the colors and exude a peaceful mood. Pending storms offer chances for dramatic interpretations of scenes that would otherwise be quite bland. Backlighting, where the light shines behind objects, gives a totally different look to one's perception of those ideas being captured.
For this show, I have gathered a group of photographs that were worth the journey and time of chasing the light.
~
Tom Kretsch
At Picture This of Westport, we are custom framing wizards. Our 35 years of experience and network of resources are here to help you preserve your memories and treasures, solve your decor challenges, and bring warmth and interest into your home.
Personal & Expert Picture Framing Design
35 years business in Westport

We have a wide range of price points to fit your budget

PPFA Certified Framers

All work done on premises
We are the best, forget the rest!
For a convenient time to design a unique display or collection. Please call
203 227 6861
10-5:30 Tuesday-Friday 10-5 Saturday Closed Sunday & Monday
EASY AND UNIQUE FRAME OPTIONS
A style & design for everyone, every thing & every space
Serving the Greater Fairfield County Area
772 Post Road East, Westport, CT
Bethel, Bridgeport, Brookfield, Danbury, Darien, Easton, Fairfield, Greenwich, Monroe, New Canaan, New Fairfield, Newtown, Norwalk, Redding, Ridgefield, Shelton, Sherman, Stamford, Stratford, Trumbull, Weston, Westport, Wilton, and beyond.
Custom and unique PICTURE FRAMING is our specialty
Cleaning, restoration, and repair to canvas, paper and other mediums
A unique and varied selection to choose from
Corporate installation / Fine art quality printing / Appraisals
"Excellent place for art and a cool place to find a unique frame for that special work of art."

"Great place, great owner! High-quality framing and there are always interesting exhibits to view."

"Picture This of Westport has been my go to place for a long time. So happy I have preserved my family memories with custom framing designed just for me."

"Excellent framing. We have had many gallery pieces framed with Nylen/Picture This and have been so pleased with the quality of service and framing. Pieces we have framed with them have been shipped internationally to them, uncrated, and handled meticulously. Definitely recommend Wendy and her team."
Let us find the best solution for your framing and preservation needs.